Pay a myBeaufortCounty Property Tax Bill
After you have found your property you can complete your payment by following the steps below:
1. Click on the No, pay my taxes button

2. If the bills presented are correct, click on Pay my taxes

3. Check each bill you would like to pay and click on Select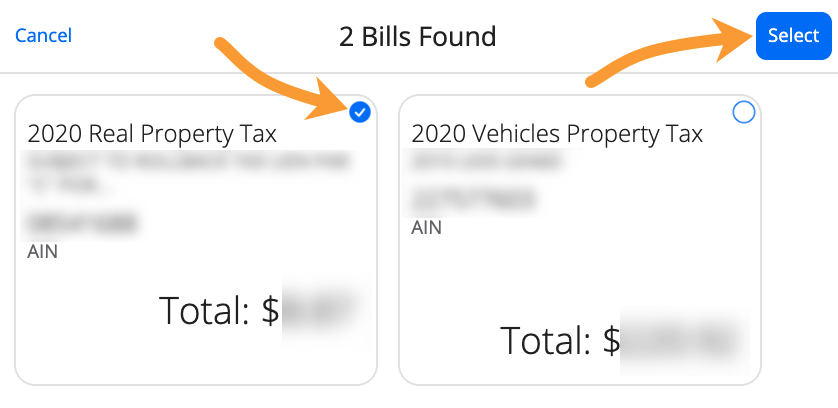 4. Review your payment summary and click on Looks Good

5. Enter the date on which you would like to have your payment processed and click on Submit (see Schedule Payments on myBeaufortCounty for more information)


6. Click on Choose Payment Method to enter payment information (see Payment Methods for more information)




If you have paid through myBeaufortCounty in the past, a payment method may already be stored for you. You can click on that payment method to make changes.




7. After entering your information, click on Add Card or Link Account, you will return to this screen and can see your payment information. Click on Submit.


8. Review the payment summary and click Pay $XX.XX


9. Your receipt will be emailed to you, and will be stored in your profile (See Where is my receipt? for more information)