Sign Up for a myBeaufortCounty Profile
To create a Profile for myBeaufortCounty, you must first sign in following these steps:
1. Visit myBeaufortCounty (https://mybeaufortcounty.com/)
2. Click on Continue to PayIt Login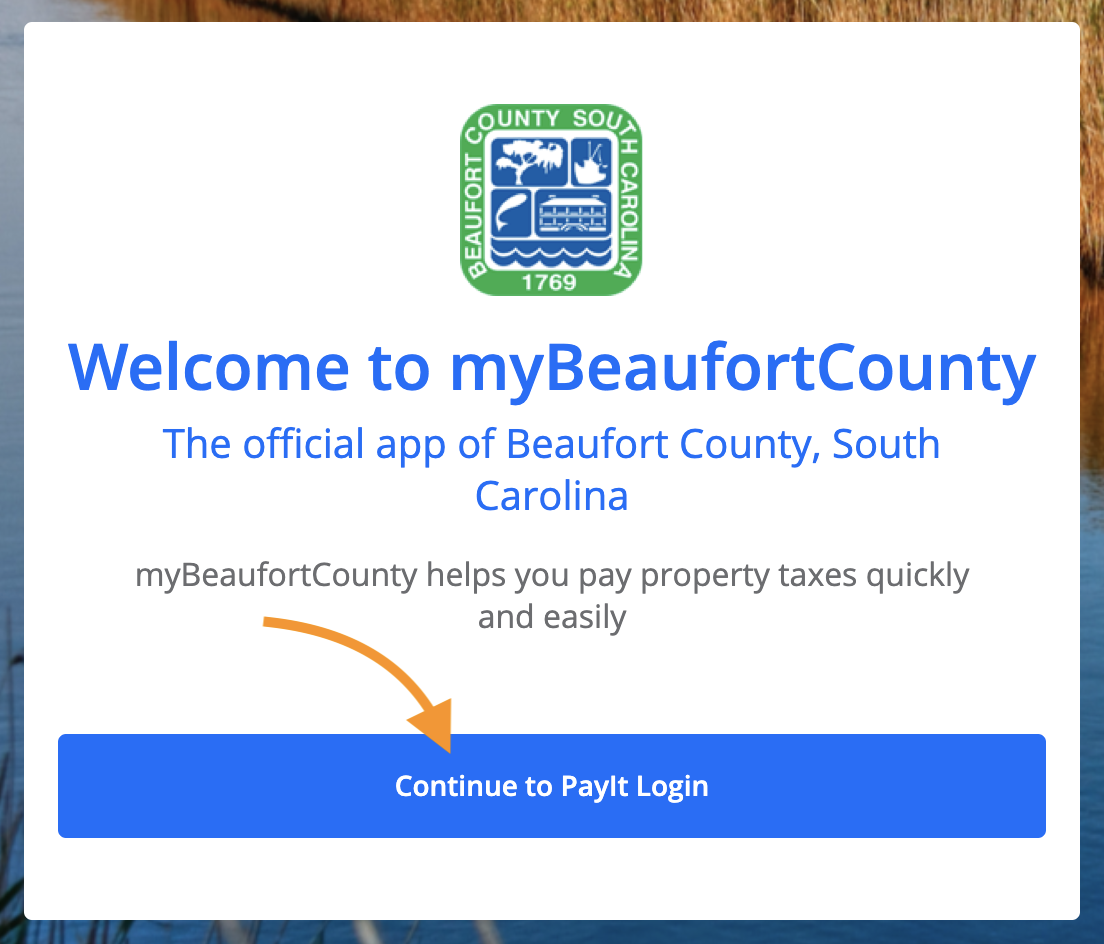 3. Choose to Sign Up using a social media option (Apple, Facebook, or Google) or with your email
For any of the social media options (Apple, Facebook, or Google), your Profile will be created automatically using your social media credentials
If you prefer to Sign Up with your email address, click the "Continue with your email" option
If you prefer to use myBeaufortCounty without creating a Profile, choose Continue as a Guest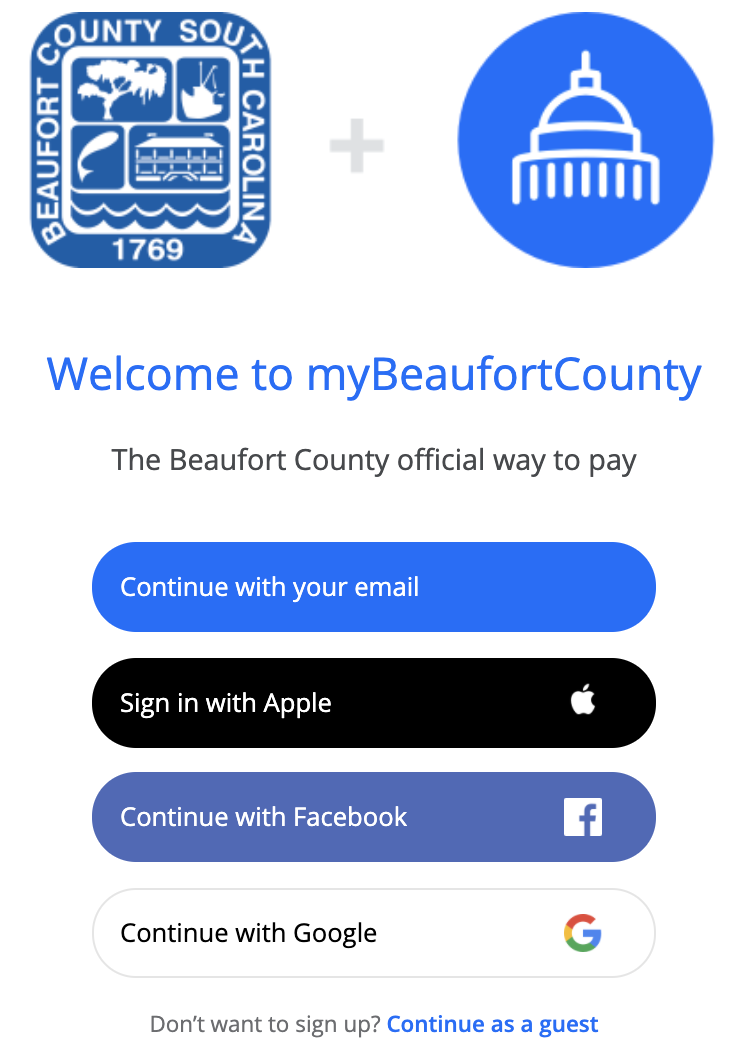 4. If choosing Continue with your email then:
Enter your Email Address
Create a Password
Click the Continue button
Your myBeaufortCounty Profile is created for you automatically and may be used across all "powered by PayIt" apps.