Add Billing Information to a myBeaufortCounty Profile
To add a Payment Method to your myBeaufortCounty Profile, follow these steps:
1. Sign in to myBeaufortCounty (see Create a myBeaufortCounty Profile)

2. Click on the Profile icon in the upper right corner of the screen

3. Click on + Add Payment Method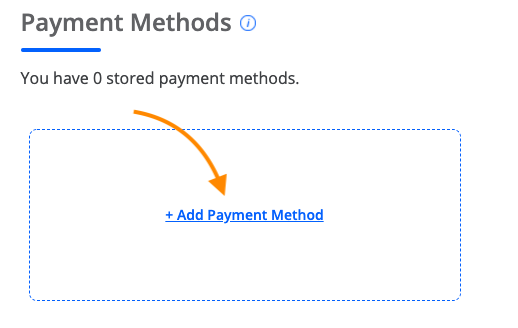 4. Link a Bank Account or Add a Credit/Debit Card
Bank Account
Click Link Bank Account
Choose Checking Account or Savings Account
Enter Account Holder First Name and Last Name
Enter Bank Routing Number
Enter Bank Account Number
Confirm Bank Account Number
Click Link Account
Credit or Debit Card
Click Add Credit/Debit Card
Enter your Card Number
Enter Expiration date as 2-digit Month and 4-digit Year
Enter Security Code
Enter your card Billing Address
Click Add Card
Your Payment Method is now saved in your myBeaufortCounty Profile and can be used across all "powered by PayIt" apps.
Note: To remove a Payment Method, see How do I remove a payment method?.